Empowered youth through telecom innovation and universal broadband access
Transforming countries and communities through telecoms
Delivering
Affordable Broadband Access
Developing
IT Skills of Youth
Supporting
Innovation in the Telecoms
Charity Food Donation in Skopje – Retweet a meal
Give cheerfully, accept gratefully. 150 meals made by the Salience Team in Macedonia for citizens from the most vulnerable groups. For us, helping + giving = happiness. We encourage other companies to join the #retweetameal initiative and spread happiness. https://lnkd.in/eBxjpWre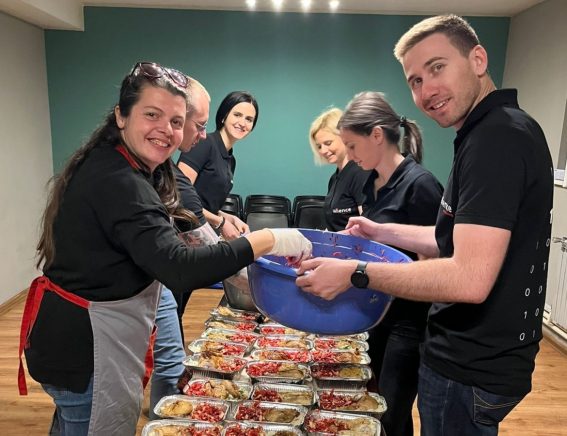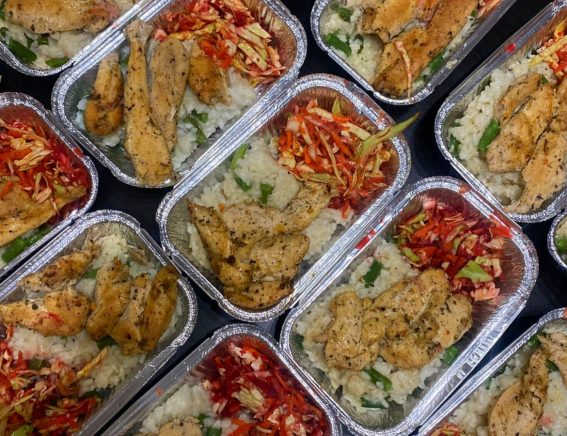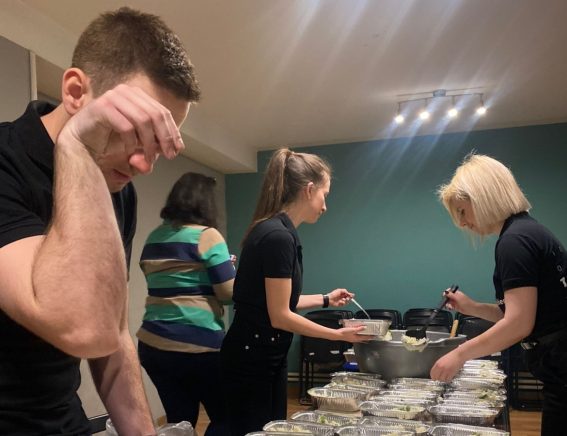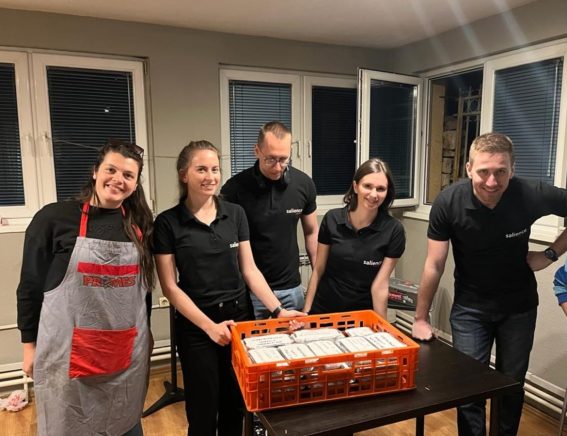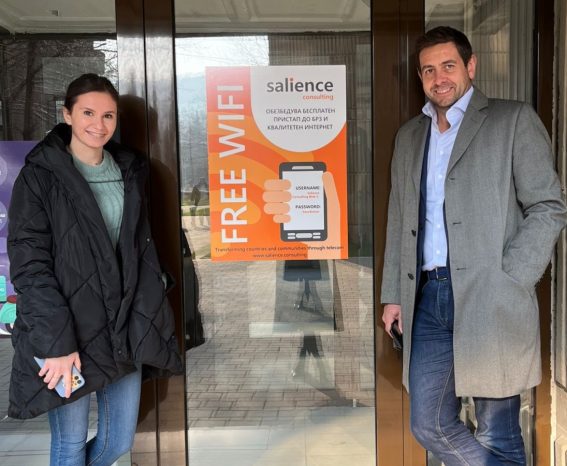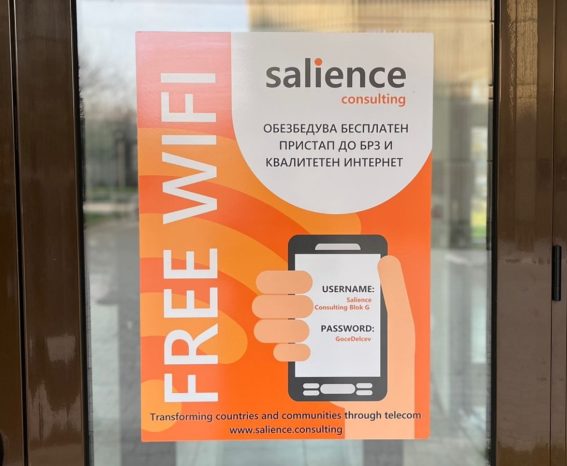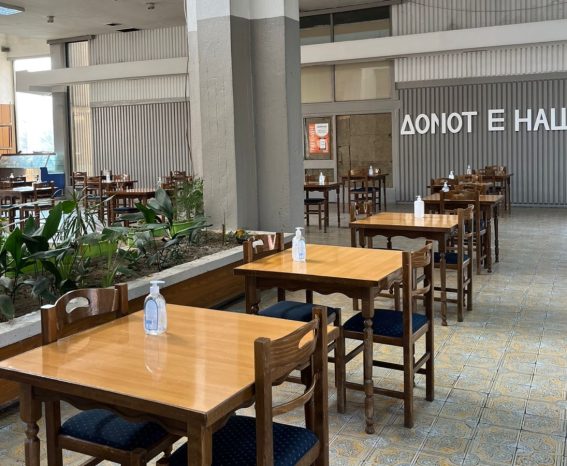 Free Wifi for the student dormitory "Goce Delcev" in Skopje, Macedonia
The internet has progressively become a vital part of our habitual and everyday lives. Although the digital population is visibly growing in many parts of the world, we still see a significant usage gap across regions. Salience, as a leading Telecoms management consultancy with projects in many regions, commits to contributing to closing the digital divide wherever possible. To mark the beginning of 2022, we have taken the initiative in providing the required equipment for fast and quality internet access to the Student Dormitory "Goce Delchev" in Skopje, Macedonia. Because the future lies in the hands of the youth, we encourage other telecom companies to join us in our objective to provide free internet access to the students as much as possible.
Building a village supporting Edinburgh's homeless
As part of the Salience commitment to the community, Salience Consulting constantly seeks initiatives and programs in which it can participate to help the community. Salience looks to work for good causes and to make charitable donations that do not discriminate between those in need. In 2017, Salience collected USD 1,300 through a small fund raising event selling the smart TVs of the conference room. The money was contributed to Social Bite's initiative to build a village for the homeless in Edinburgh. The village is made up of 10 two-bedroom houses and a community hub and was launched in the summer of 2018. More details and donation opportunity through this link.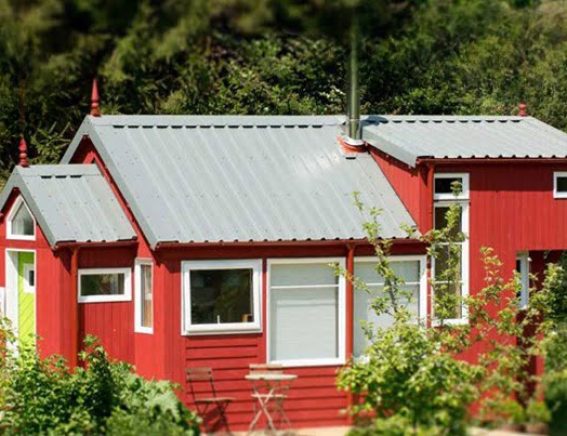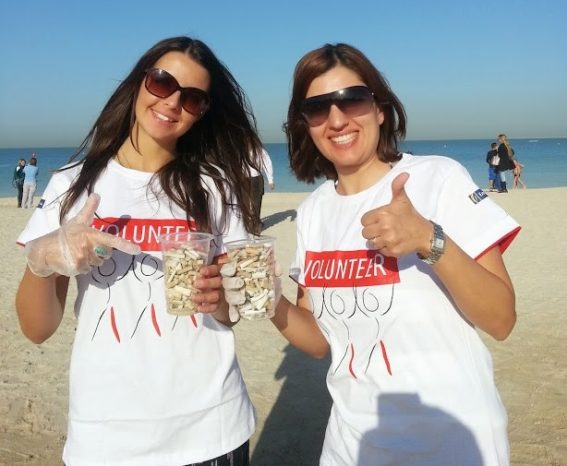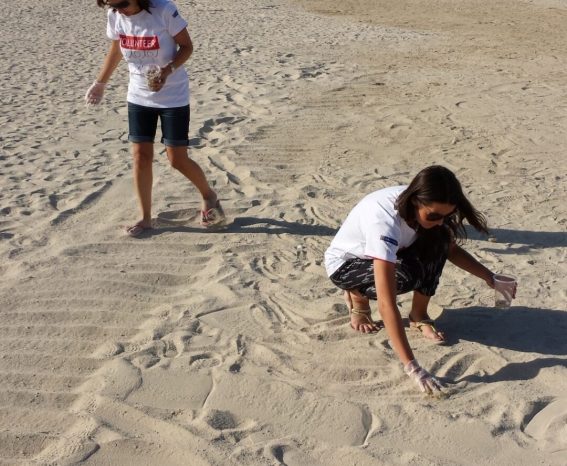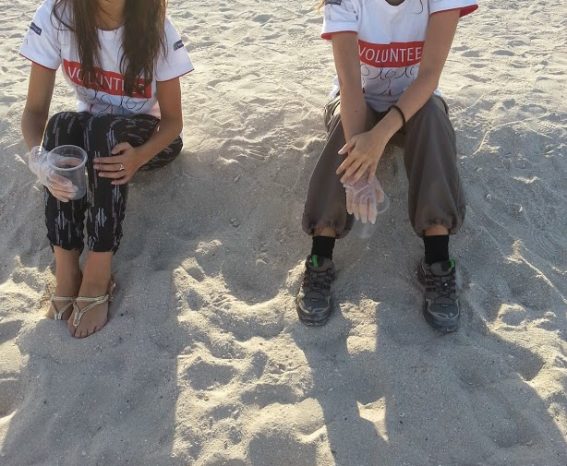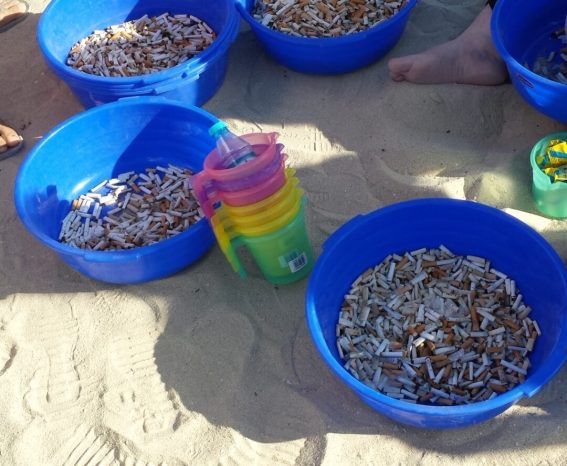 Salience employees volunteer for "Operation Ozone" to help keep ocean life and their habitats healthy
Salience volunteered for "Operation Ozone" this weekend. Our Dubai team helped clean the beaches of Dubai in order to preserve ocean life. Together with 50 other volunteers from VolunteerinUAE.com we collected 12,538 cigarette buds in Jumeirah Open Beach. Operation Ozone is Volunteer in UAE's umbrella project for all things green and environmentally conscious. It focuses entirely on collecting cigarette filters that are argued to be non-biodegradable, or at best, take decades to disappear from where they were dumped.
Salience supported the 6th Dubai Cares' Walk for Education
Salience Consulting joined the Walk for Education organised by Dubai Cares to highlight the fact that millions of children have limited or no access to education and to support funding of education to children in need. Salience Consulting sponsored employee participation in this three kilometers solidarity walk held at the Creek Park in the heart of Dubai on Friday 6 February. This year's event was the 6th since the formation of the charity and attracted more than 8,000 residents of Dubai, who wanted to show support of giving children from developing countries better access to education. The walk was a wonderful opportunity for members of the UAE community to volunteer their time, enjoy fun activities with family and friends and meet new people while helping those in need and Salience Consulting is proud to participate in such a worthy event in support of millions of children from developing countries with access to quality primary education. Walk the distance. Make a difference…It's for a Good Cause.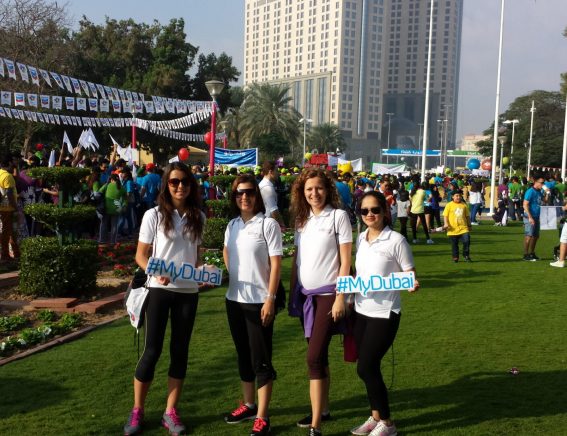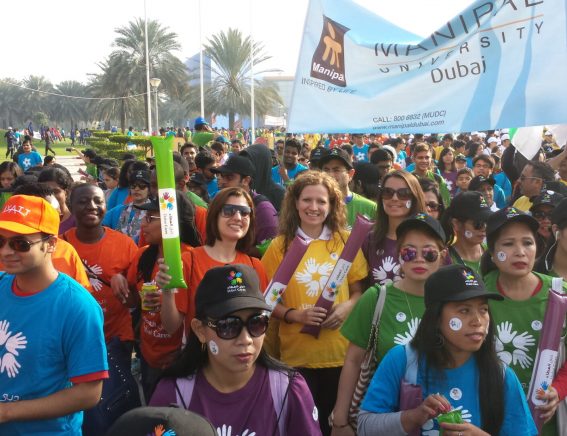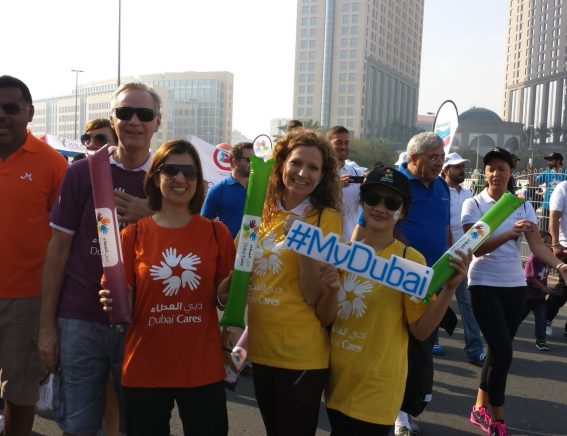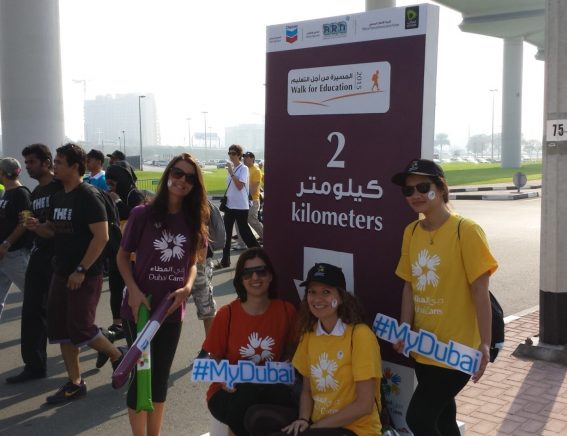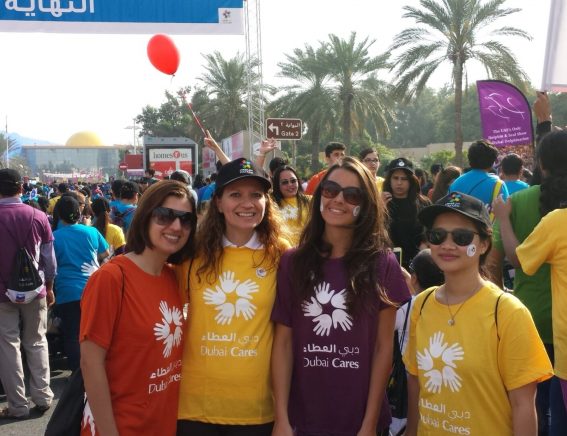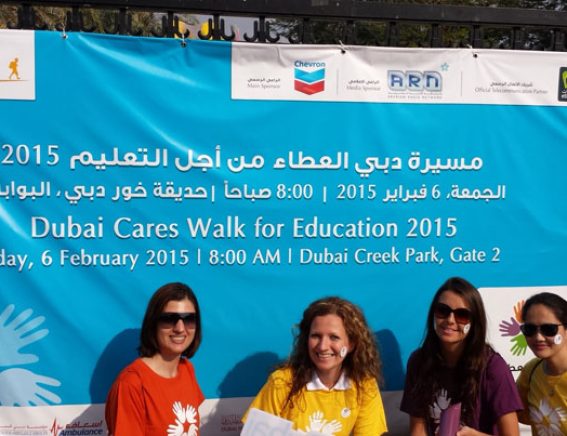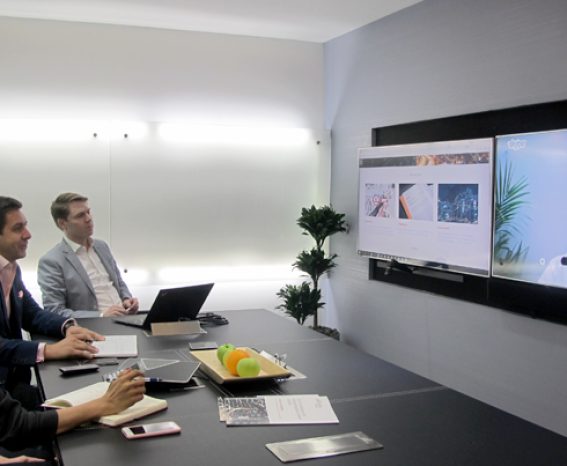 Salience Dubai HQ is a good example of a green office
Salience Consulting is dedicated to improving our work environment both in terms of comfort and efficiency. To facilitate the 'Green Office' commitment, Salience actively reduces its corporate travel air-miles between our offices and client sites by use of HD video conferencing for team meetings. Salience's offices are designed to minimise energy consumption with the extensive use of low wattage LED lighting in offices, conference rooms and halls. We host our Salience website on eco-friendly servers – Salience website hosting is powered by 100% wind energy. Salience further reduces energy consumption through efficient air handling, which is able to provide employees and visitors a comfortable working environment while reducing the energy needed to cool the office.
Symbolic Walk for Education to support Year of Giving
Salience team joined the 8th annual Walk for Education on Friday 17th February 2017, organised by Dubai Cares, part of Mohammed bin Rashid Al Maktoum Global Initiatives, to walk in solidarity with millions of children around the world who have limited or no access to education. The walk aimed at bringing attention to challenges faced by students in developing countries, and primarily the challenge of walking three kilometers to go to school every day. The event, which is in support of the 'Year of Giving', took place at Dubai Creek Park and Salience team members volunteered to support this symbolic walk. 14,500 members of the UAE community joined the event to raise funds and heighten awareness.