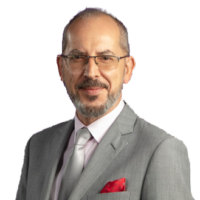 Highly accomplished, results-driven Senior Professional with management experience and background in consulting, management of technology, project management, solution development, and sales & marketing
About Toni
Toni joined Salience in 2018 as Network Architect based at Awasr in Oman, to provide technical design, product sizing, and architecture skills to Awasr's salesforce for product solutions and managed services.
His technical knowledge and expertise in telecommunications and IP networking technologies allow him to play a crucial role in leading the design process, creating, maintaining and modifying communication systems, managing existing networks and monitoring the traffic.
Toni as a solution-oriented, dynamic and enthusiastic individual is effective in providing technical consultation to executive staffs to keep them advised on the evolution of technology and services.
Education
"St. Cyril & Methodius" University in Skopje, Republic of Macedonia
Diploma (MSc) in Electronics & Telecommunications
Past Experience
AF Consult
Telecommunications Consultant
European commission/Danish management group
Senior Consultant
PE Macedonian Broadcasting
Director of Operations
Progeco
Senior Consultant
JSC Macedonian Power Plants
ICT Consultant