Salience participates at Macedonia 2025 summit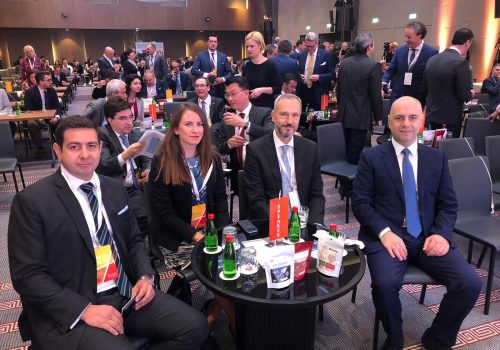 The Macedonia 2025 summit is a premier event that focuses on Macedonia's economic and social development as part of its vision for 2025.
The summit was held in Skopje between 7th and 9th of November and for the second year in a row, Salience participated at this event with two members supporting the organization's activities – Ivan Skenderoski as part of the council of experts and Stefan Ivanovski as part of the Young Ambassador's club.
Salience's founding partners Graeme Lowther and Ivan Skenderoski as well as other team members attended the summit and met with various supporters of the platform and government ministers to discuss the future of the Macedonian economy and the support needed to reach the goals of the organization.
Salience Macedonia represents an investment in the country that enables the company to utilize the superb technical and analytical skills of the highly educated Macedonian workforce.